The Boer-Prins Family Legacy
This page contains the heritage of the writings and a few other activities of members of the Boer-Prins family. Some entries on this page qualify as part of ORAL—Online Reformational Academic Library— others do not. The distinction is not in differences in quality so much as to whether they are academic or more popular. Both of are equal value; they just have different purposes. The entries include those of Boer-Prins family members as well as a few other Boer relatives. There are no entries from myself, Jan Harm Boer, for my heritage is spread over several other pages—on BOERIANA and ISLAMICA especially. Then there are my translations spread especially over KUYPERIANA, ISLAMICA and GUEST ARTICLES. Of course, all of my history as well as that of my wife, Frances Ann Boer-Prins, is recorded in our memoirs, with which we open the BOERIANA page. And with all this we hope to bless our descendants. Across all the pages we hope they see not only our writings, translations and other achievements, but more than anything, our faith in a God who has led us all the way through thick and thin and Whom it has been our deepest pleasure to serve.
That leads to the question where the name "Boer" comes from to begin with. During the Napoleonic era in the Netherlands during the nineteenth century, every family was mandated to choose a last name. According to another Jan J. Boer of a lineage totally different from this Jan Boer, the original founder and proprietor of this website, one Jacob Harms in the eastern region of the province of Groningen was responsible for making the choice for his family. He thought about his father, who used to say, "I am a farmer and want to stay a farmer,"[1] "farmer" meaning "Boer." So, Jacob decided, "Boer" it will be.[2] I assume that is the way my last name was settled as well. From there it was a short way to "Boeriana."
Frances Ann Boer-Prins
Frances has fulfilled many roles in the development of this website, especially as editor and administrator. Without her contributions, there would be no website.
----------, and Jan H. Boer, Every square inch, the family memoir. See the opening entry on the BOERIANA page. For the Prins side of the story see chapters 3,4,5,6,7,11.
----------, Miscellaneous Speeches.
"The Parents' Role in the Mental or Intellectual Development of a Child."
Speech delivered at a Symposium for Mothering Sunday at St. Piran's Anglican Church, Jos, Nigeria, March 29, 1992.
"The Christian Home." A speech delivered at St. Piran's Anglican Church, Jos, Nigeria, March, 1990.
A speech at a Christmas program Hillcrest School, Jos, Nigeria, December 15, 1988.
A speech given at a Women's Missionary Union meeting Grand Rapids, Michigan, April 12, 1977.
A speech given in the Hausa language at Babban Taron Mata, Ibi, Nigeria, 1971.
Translation of Above Speech given at Annual Women's Fellowship Meeting Ibi, Nigeria,1971.
A speech delivered at South Christian High School Graduation, Cutlerville, Michigan, May, 1959.
"The Christian Witness," a speech given at a Young People's Society Speech Contest, Grand Rapids, Michigan, 1959.
Frances teaching fractions at Hillcrest School, Jos, Nigeria. "Impact"—a Christian Reformed World Mission (now Resonate) brochure, February 1991.
----------, ed., "Lydia," in Joanna De Jonge and Marjo Rouw, Hands across Africa. Grand Rapids: Baker Book House, 1988. Chapter 10, pp.60-64. Based on an interview with Frances A. Boer, who is also the editor of this digital edition
Edwin de Jong, Letter of appreciation for above. Christian Reformed World Mission, December 20, 1988.
WIEBE K. BOER
For student writings about Dr. Boer as President of Calvin University since July 2022, read the online version of Chimes, the university's student newspaper. Apart from some articles about Boer's appointment just below this paragraph, with some possible rare exceptions, they will not be listed in this bibliography
Abigail Ham, "Calvin names Shell—All On executive as university's 11th president." Chimes, Calvin's student paper, March 28 2022.
Bradley Massman, "Calvin names 1997 grad as university's next president." Grand Rapids Press, April 28, 2022.
Matt Kucinski, "Calvin University appoints Dr. Wiebe Boer as next President." March 28, 2022.
Bruce Los, Chair of the Board of Trustees of Calvin University, Open letter to the Calvin community about the appointment of Wiebe K. Boer as President of Calvin University, March 28, 2022.
William Katerberg, "At heart, he's a Hausa boy: The global connections of Calvin University's new President." Christian Courier, April 9, 2022.
Wiebe with Mary Hulst of Calvin University, "President's coffee with Dr. Wiebe Boer." April 21?, 2022.
Interview with President Wiebe K. Boer, President-to-be of Calvin University.
Victor Duru, "Oyinbo Man Celebrates Becoming a Farmer in Nigeria, Showcases His Large Farms," Many People React Saturday, July 17, 2021. < www.legit.ng >. Read more: https://www.legit.ng/... AND An Oyinbo man has surprised many on the... - Legit.ng Breaking News | Facebook
Oladehinde Oladipo, "United Nations appoints 4 Nigerians, others into finance group for high–level dialogue on energy." Business Day, a Nigerian newspaper, February 3, 2021. United Nations appoints 4 Nigerians, others into finance group for High–Level Dialogue on Energy – Businessday NG
"The United Nations has appointed four Nigerians in a technical working group on finance and investment alongside four other groups that will prepare an action-oriented global roadmap for achieving affordable and clean energy for all by 2030 and net-zero emissions by 2050.
The 21-member team made up of technocrats in the global energy sector includes Nigeria's Abiodun Aina, senior investment officer at International Finance Corporation (IFC); Tariye Gbadegesin, managing director at ARM Harith Infrastructure Investment Limited; Wiebe Boer, CEO at All On; and Chris Chijiutomi, director, head of Infrastructure Equity at CDC Group."
"CEO of All On, Dr. Wiebe Boer speaks on enhancing the power sector in Nigeria." Arise News, June 6, 2019.
A Story of Heroes and Epics: The History of Football in Nigeria. Ibadan: Bookcraft, 2018.
For more details, go to the "Sports" section on the Guest Articles page.
"Wiebe Boer: Son of Dutch Missionary Parents, Nigerian at Heart." Interview by Sunday Ahigiator (ed.), This Day, a Nigerian daily, February 22, 2019.
Wiebe Boer, Luis Gravito, Et al, Unlocking Nigeria's Potential: The Path to Well-Being. N.p., Boston Consulting Group, April 2018.
Wiebe Boer, Et al., Strategic Fiscal Incentives to Unlock the Off-Grid Clean Energy Sector in Nigeria: Opportunities & Recommendations. Lagos: All On, April 2018.
Wiebe Boer, "CEO of All On", interview by This Day, a Nigerian daily, October 27, 2018.[1]
----------, "His Nigerian dream and desire," review of This Day, The Sunday Newspaper, October 21 2018.
----------, "Africa's future," review of The new Africa: Dispatches from a changing continent, by Robert Press, Christian Century, February 21, 2001, p. 32.
----------, "Sharia: Some Historical, Religious, Political and Diplomatic Dimension of the Debate." Postgraduate paper at Yale University, 2000 or 2001.
----------, "The Homelessness of a Postcolonial Missionary Kid." The Yale International Forum, n.d. (around turn of the millennium—your guess which one!), pp. 76-79.
---------- And Stewart Davenport, "Abolitionists in Africa: Anti-Slavery, Evangelicalism, and the 'American Factor' in West Africa,," review of Lamin Sanneh, Abolitionists Abroad: American Blacks and the Making of Modern West Africa. Books & Culture, May-June, 2000, pp. 21-23.
----------, "Indirect Dispersion: Nigerians as Conduits of Colonial Culture." A graduate paper for Yale University, around 2000.
----------, "Transforming Missions: It's Time to Let the Tables Turn." The Banner, October 12 1998, pp. 17-19.
----------, "Don't Use Africans as Your Excuse: Problems in the Study of Missions and Christianity in (Southern) Africa." Postgraduate paper at Yale University, October 19, 1998.
----------, "Christianity just cannot win: Contradictory academic critiques of missions and Christianity in Africa." World Christianity Paper no. 4, Yale University course paper, April 14, 1998.
----------, "Dear Seniors," Open letter to senior class of Hillcrest Highschool, Jos, Nigeria, 1996.
----------, "The Boer War." An undergraduate history paper, Calvin College, April 29, 1995.
----------, "Nigeria's Problems: Background and Solutions." An undergraduate paper for Calvin College (now University), December 1993.
----------, "A look at 'The interesting narrative of the life of Olaudah Equiano or Gustavus Vassa, the African." Olaudah Equiano, ed. Paul Edwards, Equiano's Travel. An undergraduate paper for Calvin College (now University), April 19, 1993.
----------, Cynthia Boer and Ruthy Koops, "Getting to know missionary kids." The Magazine for Christian Youth, June 1991, pp. 14-15.
Boer's Sunday Punch Series
"Reunions." July 9, 2000.
"Revive us again." July 2, 2000.
"Polygamy in Britain: Sharia in sheep's skin?" June 25, 2000.
"Fulbright and Nigeria." June 18, 2000.
"Football: War by other means." June 11, 2000.
"A South African activist at home in Nigeria." June 4, 2000.
"Nigeria and the new economy." May 28, 2000.
"Nigeria: Sports super power?." May 14, 2000.
"Yoruba religion in the Americas." May 7, 2000.
"African students in America." April 30, 2000.
"Nigerians at Yale University." April 23, 2000.
"American individualism vs Nigerian efficiency." April 16, 2000.
"Nigeria's day at Harvard." April 9, 2000.
"What India has to say to Nigeria." April 2, 2000.
"Asylum controversy in the UK." March 26, 2000.
"In memory of Pa. Ezeagwu: Nigerians and World War II." March 19, 2000.
"Christianity in the USA: The Nigerian Revolution." March 12, 2000.
"Promoting Nigeria in Washington." March 5, 2000.
"America's Summit on Africa." February 27, 2000.
"Neighbours, rivals and friends: Nigeria vs Cameroon." February 20, 2000.
"Oyinbo Pepper: Experience of the white man in Nigeria." February 13, 2000.
"Nigeria on the internet." February 6, 2000.
"The unquenched fire: Ogonis abroad." January 30, 2000.
"Nigeria in American eyes." January 23, 2000.
"Impact of Nigerian Muslims in the New World." January 16, 2000.
"2000 AD: Dawn of the African century." January 9, 2000.
"1000 years of Christianity: A historian's Xmas message." December 26, 1999.
"Sharia: The historical, political and diplomatic dimensions." December 19, 1999.
"Nigerians who rule America." December 12, 1999.
Wiebe & Jehan—Father & Son, at the gate of Johns Hopkins University, Baltimore. Business Day Weekender (Lagos), February 20, 2021, p. 3.
OTHER BOERS
"History in Pictures," Business Day Weekender (Lagos), January 12, 2021, p. 26.
Lydia and Chris wedding and family pictures, including Frances Boer and Wiebe Boer—see both elsewhere on this page.
Ahaoma Kanu, "National Daily Artiste of the Year: I am still overwhelmed." An interview with Jude Abaga. National Daily, March 26, 2010.

See entry above for Jude's connection to the Boers.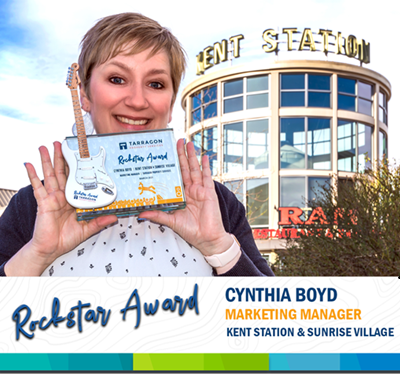 "Generation Z," about Jehan Crowther Boer. Business Day Weekender, February 20, 2021, pp. 22-23. Jehan is the grandson of and named after the founder of this website.
Martha Bosma-Boer, "The Immigration Story of Martha Bosma (DutchImmigrant)." Halifax: Pier 21 Collection, n.d.
----------, "My World War II memories." A chapter in Martha Boer-Bosma, Martha's Musings and Other Memories. Victoria, BC, Canada: Unpublished but publicly read book of stories, 2019.
Martha is an older sister to Jan and Harry Boer. Her story represents the WW II experiences of a 7-12 year old girl, an experience far different from that of adults. Hers is also an experience different from that of younger brother Jan (myself), whose story is found at the top of the BOERIANA page in my memoirs Every Square Inch., volume 1, chapter 2, pp. 45-47.
Jan H. Boer, General Editor, "The Early Christian Reformed Church in Its Own Words." October, 2018.
Harry H. Boer and Barbara J. Boer-Van Haitsma, God's Deacon: An Account of Johannes Van Haitsma And the Christian Reformed Church. Vancouver: Social Theology, October 2018.
Geert E. Boer with G. K. Hemkes, trans. Jan H. Boer, A Man of the People: The Life of Professor Geert Egberts Boer. Vancouver: Social Theology, 2018.
An Addendum:
Jan J. Boer, A Bruised Reed: The history of a farmers' clan in the Groningen Peat Colonies. Trans. and Ed. Dr. Jan H. Boer.
Original Dutch title: Het gekrookte riet: De Geschiedenis van een boerengeslacht in de Groninger Veenkolonien. Wildervank, Dekker & Huisman, 1980.
Excerpts selected about the religious and economic background to the above series about the Christian Reformed Church from an author whose ancestors lived through it all.
A combination of translation and translator's comments intertwined
Jan Boer, De mens wikt, maar God beschikt: outobiografie. A family document, n.p.,2001.
This Jan Boer is one of the many by that name, all cousins named after the same grandfather, including me Jan Harm Boer, scattered over various continents. My middle name is after his father, my uncle Harm, who spent his working life as a teacher in the Dutch colony of what is now Indonesia.
Boer wrote in the Afrikaner language for the sake of his descendants, who all grew up in South Africa. No one has taken the time to translate his story.
---
[1] "Boer bin ik en boer wil ik blieven"
[2] Jan J. Boer, Het Gekrookte Riet: De geschiedenis van een boerengeslacht in de Groninger veenkolonien. Wildervank, the Netherlands: Dekker & Huisman, 1980, p. 52. Please note that Jan J. Boer, the writer of this book, is not related to me, Jan H. Boer, the founder of this website, but we are both from peasant stock with centuries-old histories..